Choosing the appropriate size for your wall portrait can be a tough decision.  Take this small corner for example.  You'd think, small corner so . . . small wall portrait.  Gosh, it's not that big of a wall.  No need in a HUGE portrait.  But think again . . .  
This is an 11x14 . . .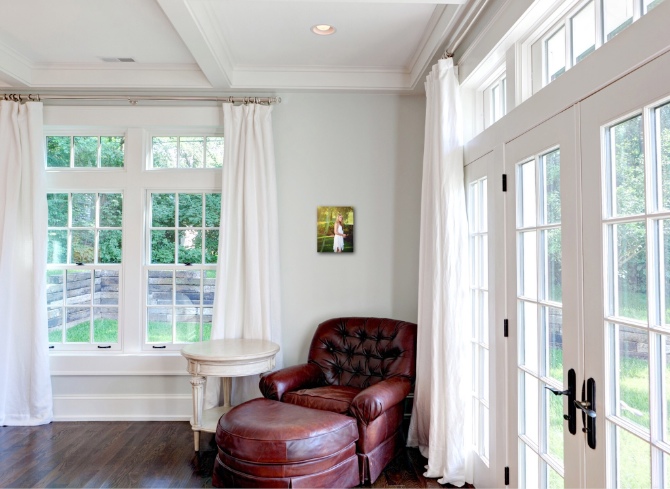 And THIS is a 24x36 in that same "little" corner . . .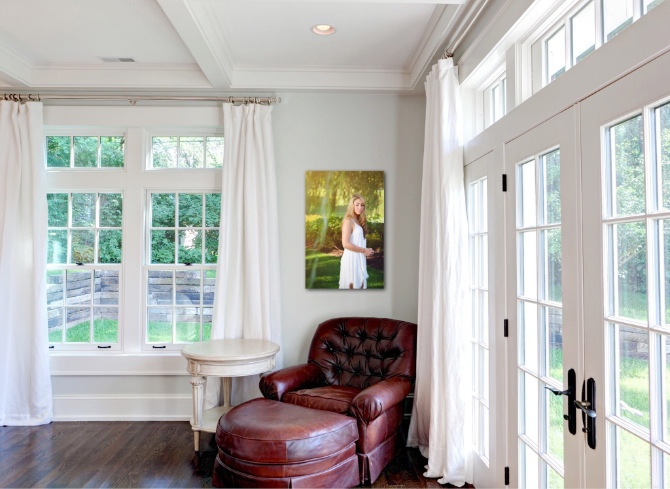 Think you don't have wall space for beautiful artwork of your family?  Take a second look around.  It's there for portraits just like this one.
Too big of a portrait for a wall space can be OVERwhelming.  Too small can be UNDERwhelming.  Let us help you coordinate and plan the PERFECT size for your wall portrait.